When you stay at Hyatt Regency Galleria Residence you can choose between 2 types of accomodation:
Normal hotel room for 2 persons, the bathroom is perfect for wheelchairs with roll-in shower, here you can also book the "neighbor" room if you need 2 rooms close to each other, the disabled room is number 416 (neighbor room 417).
1 BR apartment 85 m2 special edition is the ultimate choice, here you get a spacious apartment with kitchen, dining room, living room and huge bedroom, bathroom. This fantastic apartment is room 606.
The apartment is generally very spacious.
Nice and spacious bedroom with on-suite bathroom. If you use a lift, there is free space under the beds.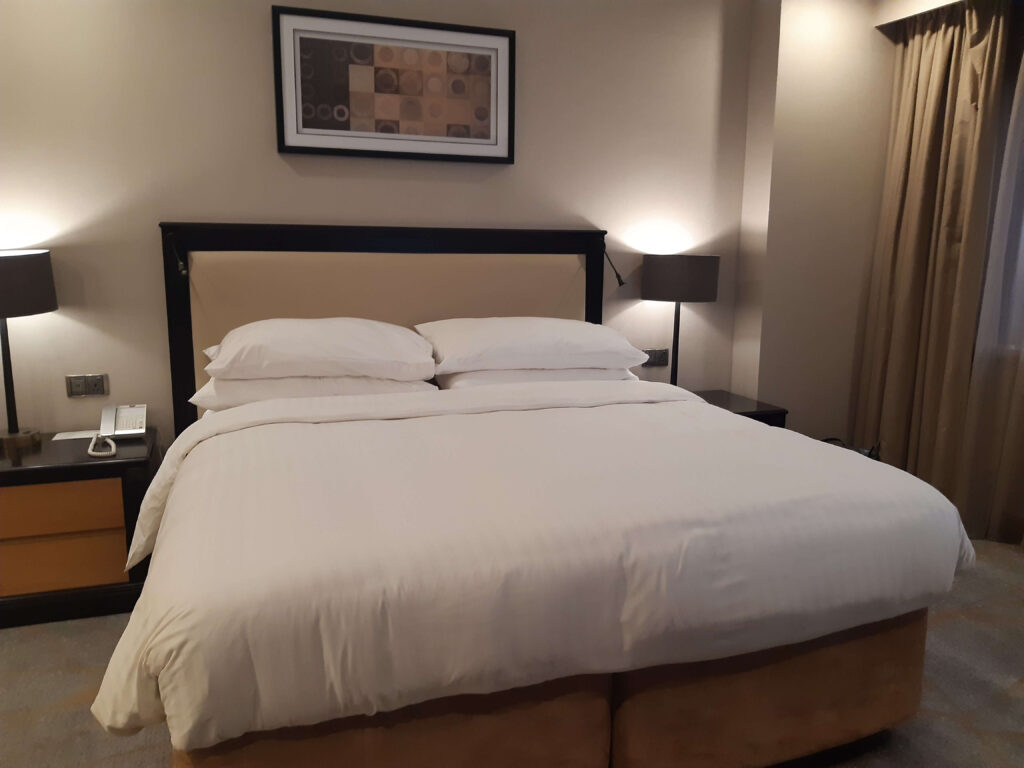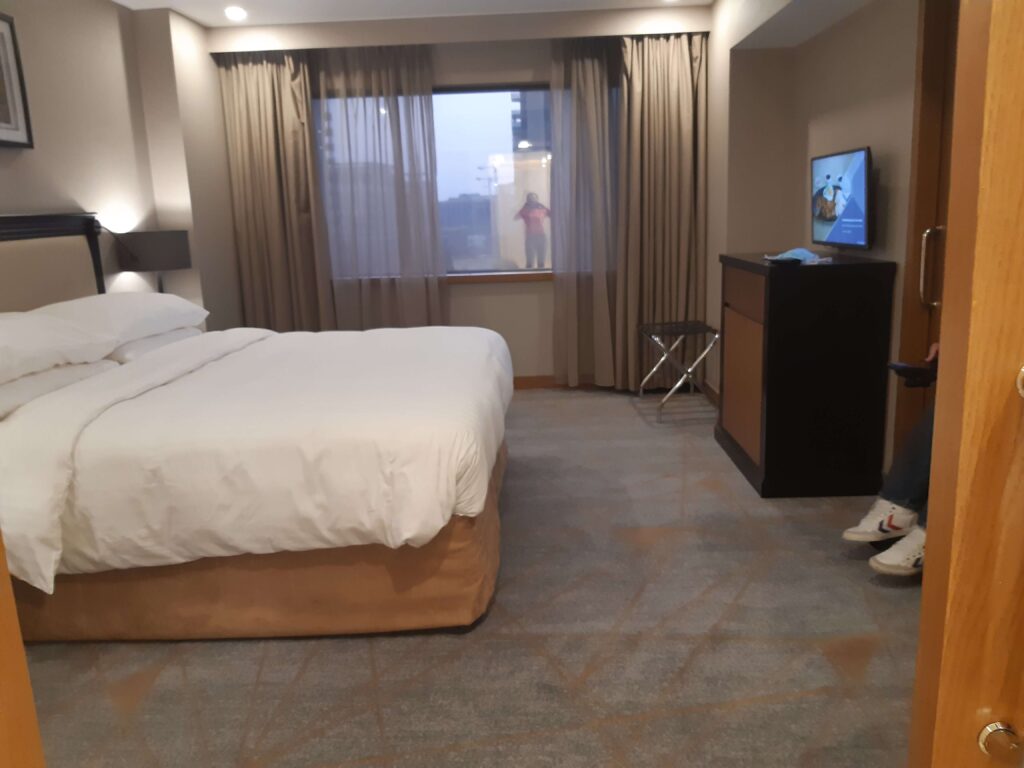 Tab content